The Curmudgeon returns from a hiatus during which he enjoyed the two things offered by Florida that is missing from Michigan: warm winter temperatures and pothole-free roads. His marriage even survived the onslaught of same-sex marriages that began with a deluge in most (not all) Florida counties. Despite being exposed to all that gayness, the marriage Mr. and Mrs. Curmudgeon was not destroyed and neither of them caught The Gay.
Climate Change
Lansing started 2014 with the worst ice storm in
memory. Weather extremes are, scientists say,
a symptom of climate change.
Many thinking people in Florida are rightly concerned that their homes will someday be under water as ocean levels rise. Billions of dollars in beachfront property will slowly disappear. In the process, many of those properties will face shorter-term water damage as the result of storm surges which climb higher and higher onto the land.
The specter grows even more grim with the report that 2014 was, globally, t
he hottest year in recorded history
. #1. And it is no fluke: the ten hottest years ever have been recorded since 1997.
Part of the problem with the policymakers in Washington is that we are talking about GLOBAL warming, not American warming. The eastern U.S. actually was a pocket of cooler weather in 2014, but it was an anomaly. (And don't tell drought-plagued Californians that 2014 was a cooler year.)
2014 was also a year in which we seemed to experience more weather extremes than normal, something predicted years ago by climate scientists.
Climate change is a universal, worldwide issue. As the world's number one source of greenhouse gases, the United States must take the lead instead of giving in to the carbon-fuel industry and their shills in the Congress.
Supreme Court to Rule on Marriage Equality
Does the
Roberts court
have the balls to overturn what is now a recognized right for 70% of Americans? (Map from the group
Freedom to Marry
.) Will Michigan rejoin the Union, recognizing Equal Justice Under the Law?
Walberg Gets It Right
You can count the number of times I have sided with uber-Conservative Congressman Tim Walberg on one finger (you pick the finger).
But that has changed with Walberg's drive to end the horrific practice of policing agencies seizing property on flimsy suspicions it is related to criminal activity. Seized assets (usually cars and cash) have become a major source of funding for some local police departments.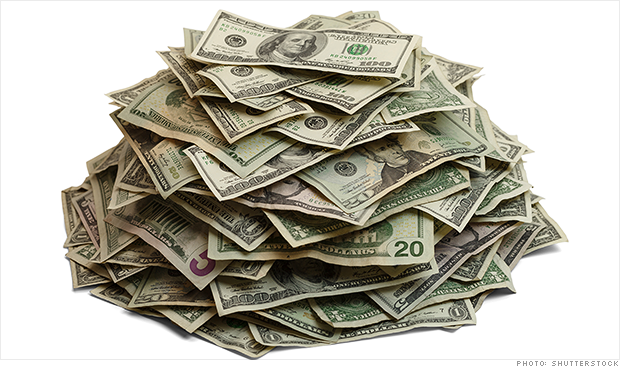 Walberg, along with Sen. Rand Paul, has been very vocal about stopping this abuse of state police powers. The Obama administration now agrees with them.
Eric Holder
has basically told greedy police agencies nationwide to cease and desist immediately – at least, in those seizures where the feds are involved. (They are still able to confiscate private property, without a warrant, under some state laws.)
Congratulations Tim! You got this one right.