"No man's life, liberty or property are safe while the Legislature is in session."
Gideon John Tucker, Surrogate of New York (1866)
The lame duck session is underway today, and almost as quickly ending as legislators take a break from their strenuous three-month campaign break so they go deer hunting. Only nine session days are scheduled over the last 8 weeks of 2014, a good thing to many.
Snyder's Priority: Transportation Funding
Welcome to Michigan. We build transmissions, and
we break transmissions.
The Governor has been futilely pushing lawmakers to do something serious about Michigan's crumbling roads. The state spends less per capita on roads than any state in the nation, and it shows. (The Curmudgeon recently was blessed with an $800 repair bill to his car's front-end thanks to Pure Michigan potholes. Mrs. Curmudgeon was not amused.)
The
lame duck session
is often devoted to issues lawmakers know would cause them political problems (remember right-to-work?). They know voters have a very short memory, like forgetting that George W. Bush blew up America's economy and forgetting that Barack Obama's policies saved it. They know if there is an optimal time to raise taxes, it is two years before the next election.
That's Snyder's plan.
Along the way, other issues that could come up:
Extending the Elliott-Larsen Civil Rights Act to the LGBTQ community
A change to term limits (see the next item please)
Ending Michigan's prevailing wage law, which basically says government contracts cannot undercut the local wage structure. (Anything that cuts pay for working-class families seems to be OK with Republicans.)
Rigging the presidential election by allocating Michigan's electoral votes based on the state's already rigged congressional districts (see yesterday's post).
Putting a cap on medical benefits under Michigan's no-fault auto insurance law, a priority for insurance companies and anathema to just about everyone else
Further tinkering with education, Amazingly, at least one of the bills – addressing teacher evaluations – has bipartisan support (including from the MEA).
That's a lot for nine days so, thankfully, most probably won't be addressed.
The Disaster of Term Limits
Very few people outside of Lansing realize how bad
term limits
really are. Outside a 25-mile radius of the Capital, the idea is that turnover in policymaking stops corruption and insider deals, thus protecting the public interest.
People who actually see the process in action week after week feel differently. Former state Representative Lynn Jondahl, who served in the House with distinction for 22 years, calls term limits "mandatory inexperience."
"Mr. Smith Goes to Washington" was a fictional movie,
not a documentary
Good people get elected to the Legislature with the best of intentions, but don't know how to do the job. It's like the time Mrs. Curmudgeon encouraged yours truly to fix a leaking dishwasher. The Curmudgeon tackled the job with an owner's manual, the right tools and a great attitude. Two days later we had a new dishwasher because I had fatally wounded its predecessor. We needed a professional who had training and experience in fixing dishwashers.
Setting policy for a state with a $45-billion budget is at least as complicated as fixing a dishwasher, maybe more so. From the outside it looks pretty easy to pass bills and make decisions. But from the inside, that $45-billion budget, school aid formula or criminal procedures statute can get pretty daunting.
Knowledge is power. In Lansing, thanks to term limits, the knowledge and power belong to the career bureaucrats and the lobbyists, not the representatives of the people.
Senate Majority Leader Randy Richardville, whose legislative career has ended due to term limits, wants reforms. He's seen first-hand that terms limits has been a grand experiment that flat-out failed. It's one issue where the left and right tend to agree. Even the Michigan State Chamber of Commerce, which bankrolled the original term limits ballot proposal, recognizes that it made a big mistake.
The new legislative session will open with three of this year's four legislative leaders booted out by the calendar. In addition to Richardville, Senate Democratic Leader Gretchen Whitmer and House Speaker Jase Bolger will be gone. That's more than three decades of experience and knowledge dumped with no consideration for the value of those legislators.
For the record, we have always had term limits. They are also known as elections. Given the opportunity, most voters decide to keep their elected officials because they are doing their job well. It's "the other guys" voters want termed out.
As a voter in Lansing I don't think it's my business who the people of the Upper Peninsula or Detroit elect to the Legislature. My job is to elect my representative, and let the people of the U.P. or Motown elect their representative (even if I disapprove of their choice).
For another diatribe on the stupidity of term limits, check out
this blog post
at Democracy Tree from my Michigan PoliCast partner, Amy Kerr Hardin. It's really good!
Not Bad for a Lame Duck
While the pundits have been regurgitating and pontificating about the election, President Obama is actually doing something for us. He's reportedly engineered
a deal with China
to save the planet. Literally.
President Obama and Chinese
President Xi Jinping get it done
The two nations have come to an agreement to deal in a substantive way with greenhouse gases. Since the U.S. and China are the world leaders in dumping carbon dioxide into the atmosphere, that's a big deal. The agreement is labeled as "intentions" because anything more specific would require a treaty subject to approval of the we-don't-believe-in-climate-change Republicans in the Senate. (Remember, this is the body that's about to put climate-change-denier Jim Inhofe in charge of the Science and Technology Committee.)
Another #SnyderFail?
It looks the wheels are coming off the civil rights buggy – the one that would add the LGBTQ community to the protections of the Elliott-Larsen Civil Rights Act. According to
BuzzFeed
, the head of the business lobby coalition, AT&T Michigan President Jim Murray, has been actively lobbying to limit the protections to sexual orientation, leaving out gender identify protections.
As usual the Governor is cryptic and/or silent on the issue.
In the past Snyder has spoken out in favor of guaranteeing the civil rights of all citizens, not just the ones who have the approval of fundamentalist Christians. The actions of Murray to undermine the inclusiveness of the bill has some wondering if he is acting on Snyder's behalf. And lame duck House Speaker Jase Bolger has been quoted in recent days questioning the need to include gender identification protections in the bill.
Today in Ebola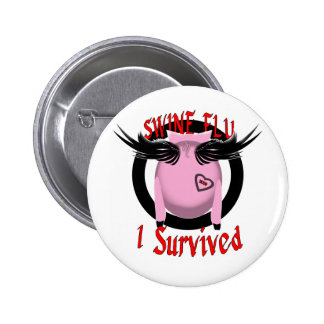 The daily WE'RE ALL GONNA DIE!!!!!!!! update...
Number of Americans being treated for Ebola: Zero (down 1 from yesterday)
Number of Americans who have died from Ebola: Zero (unchanged)
Number of people, other than medical professionals treating Ebola patients, who became infected: Zero (unchanged)
Number of pandering Governors ignoring science to lock up American citizens: 10 (unchanged)
Number of Africans who may die because healthcare workers don't want to subject themselves to mandatory quarantines: unknown, but probably a lot