We're finally there. In less than 36 hours some of the closest races in Michigan history will likely has been decided (although recounts are a very real possibility).
As a former one-time candidate and many-many-time campaign staffer, The Curmudgeon knows the feelings today: too tired to think, too busy to worry. The worrying begins tomorrow when you realize there's nothing more you can do ... and you start cataloging the things you'd like to re-do.
Final PPP Poll: It's Tied
So the race for Governor of Michigan will be decided by turnout. The final
Public Policy Polling
shows a dead heat, with Mark Schauer in a statistical tie (45-46) with Rick Snyder. According to PPP, "
supporters of the third party candidates and leaners prefer Schauer over Snyder by 12 points though ... so in a straight head-to-head contest they are tied at 47.
"
Gary Peters leads Terri "I'm a Mom" Lynn Land 51-38%, and 54-41% head-to-head. Land is doomed by being upside-down in favorability, 35-50%. Peters has a +14% approval (46-32%).
PPP shows Bill Schuette still under 50% but with a 10-point lead (47-37) over Mark Totten; Godfrey Dillard trails Ruth Johnson 46-38%.
The Democratic ticket is hitting every corner of the state in the closing hours of the campaign. Mark Totten fires up a crowd of students at Michigan State University late Sunday evening. Looking on (L-to-R) are actress/activist Melissa Gilbert, Richard Bernstein, Lisa Brown, Mark Schauer, Eric Schertzing, Curtis Hertel Jr., Lon Johnson, Sparty and MSU Student Dems president Brianna Shamsuddoha
UPDATE:
The Lansing City Clerk's office reported this morning that absentee ballots in this very Democratic city are nearing presidential-year numbers.
And tomorrow's weather forecast is an indication God loves Michigan Democrats: mostly sunny and unseasonably warm (highs in the 50s). There might be some showers in metro Detroit but no severe weather to discourage voters.
mLive Sells Out
The online version of Booth Newspapers has taken the unusual (and journalistically questionable) step of giving free column space to advocate the election of Rick Snyder.
One of the columns was produced compliments of the taxpayers of Michigan under the byline of Rick Snyder appointee
Dan Wyant
, director of Michigan's Department of Environmental Quality. Amazingly, Wyant finds that his boss is the most awesome steward of the environment since the days of Teddy Roosevelt, praising him for "thoughtful, common-sense improvements that will pay off huge for Michigan's water, air and land quality."
Strangely, Snyder's environmental accomplishments are not paying off politically. The League of Conservation Voters and political arm of most other environmental groups are actively supporting Mark Schauer.
mLive
doubled down by giving column space to another unbiased source: Republican state Representative
Lisa Posthumus Lyons
(her father is Snyder's $170,000/year lobbyist). She, too, thinks Snyder is a swell guy.
The Curmudgeon's
Michigan PoliCast
colleague Amy Kerr Hardin has an outstanding post on
Democracy Tree
blog talking about the ethics (or lack of same) of using a supposed journalistic enterprise to shill for a candidate.
To sum up Amy's findings: it stinks, and violates the Code of Ethics of the Society of Professional Journalists. The Curmudgeon would add that it is a major disservice to the good journalists who actually cover stories for mLive. They will be looked at with great suspicion by Democrats in coming months, and it isn't their fault.


Shaming People Into Voting
One of the most-used GOTV tactics is negative reinforcement: shaming people into casting their votes. The concept was first researched in East Lansing by political numbers-cruncher-par-excellance Mark Grebner a decade ago and has been adopted by campaigners across the country.
Dr. Donald Green of Columbia University
has been updating the research to take into account the power of social media. His findings: the concept still works, but can backfire if the approach is heavy handed.
The tool walks a fine line. "The more forceful the social pressure, the bigger the effect," Green says, which inspires campaigns and advocates to push the boundaries.
Green actually warns campaigns about using the tactic. "In our 'Get Out the Vote' book, we warn readers not to use these tactics, lest they encounter a wave of angry responses."
In an effort to find a balance, "we've seen quite a lot of research on softening these tactics to make them somewhat more palatable." Some outreach praises voters, some thanks voters for having voted, and some are direct. "The more heavy-handed your approach, the more negative press you're likely to get," he says. "That's why you see the range of postcards and mailings" we've seen over the past few cycles.
No Wave Election in 2014
Republicans will try to spin whatever happens tomorrow as a GOP "wave". It more likely will be an anti-incumbent wave. According to the
Princeton Election Consortium
(the most accurate in 2012 of all the number crunchers) Republicans are going to lose governorships: two GOP governors are pretty much toast already (Brownback and Corbett), and six more are on the cusp of defeat, including Rick Snyder, Scott Walker and Rick Scott.
The same group projects the GOP taking the Senate with 51 members, with a 35% chance of Democrats maintaining control. They note that mid-term polling bias adds to the uncertainty of predicting the outcome. With so many races showing polling within the margin of error, the only sure prediction is that we really don't know what will happen ... but turnout is key. And we know that many states, including Michigan, are reporting early voting significantly higher than in the 2010 mid-term election.
The consortium rates 12 races as absolute or virtual locks, five of them Democrats: Gary Peters, Jeff Merkley (Oregon), Al Franken (Minnesota), Mark Warner (Virginia) and Jeanne Shaheen (New Hampshire). The GOP "locks," according to PEC, are Bill Cassidy (Louisiana), Tom Cotton (Arkansas), Mitch McConnell (Kentucky), Mike Rounds (South Dakota), Thad Cochran (Mississippi), Shelly Moore Capito (West Virginia), and Steve Daines (Montana). (Boldface indicates change in party control.)
Republicans need a net gain of 6 seats to take control of the Senate.
Voter Suppression - Fight It!
We all know that the GOP wants to keep the turnout down. That is the "party of Lincoln" strategy nationwide. In Michigan, voter suppression will be at the precinct level with efforts to mess with people who look like they'll vote for Democrats.
If you have a problem or hear of a problem, call the National Election Protection Hotline at 866-OUR-VOTE. And there's plenty of good information on voter rights from the non-partisan
Michigan Election Coalition
.
VOTER ID: Michigan law DOES NOT require voters to have a photo I.D. Anyone wishing to vote who does not have an I.D. with them simply needs to sign an affidavit on the back of the ballot application. However, if you have an I.D. with you at the polling place you must show it. If you don't want to show it, don't bring it. (There is an exception for first-time voters who registered with a volunteer group or by mail.)
Totten Adds Newspaper Endorsements
The polls show him a distinct underdog, but Mark Totten's two-year campaign to unseat perpetual candidate Bill Schuette as Attorney General has picked up the support of two outstate Gannett newspapers: the
Port Huron Times Herald
and
Battle Creek Enquirer
.
Both papers castigate Schuette as an ideological hack whose ethical standards are brought into question by his campaign tactics, and by his dogmatic use of his office to pursue national right-wing issues:
That Schuette, elected in a Republican sweep four years ago, has relied on a widely discredited attempt to cast doubt on the challenger's resume reveals a lack of principle that should trouble all voters.
Under Totten, gone would be Schuette's crusade to undermine the Affordable Care Act and any other federal initiative he opposes.
Totten would withdraw the case defending Michigan decade-old ban on same-sex marriage, correctly citing the primacy the federal Constitution in juris prudence, and the damage that Schuette's bigoted, misguided appeal has inflicted upon the children of same-sex couples.
Schuette told the Times Herald editorial board he is bound by his commitment to Michigan voters who approved bans on same-sex marriage and affirmative action. But he also has prosecuted medical marijuana providers despite a state law voters enacted that allows medical marijuana use.
Today in Ebola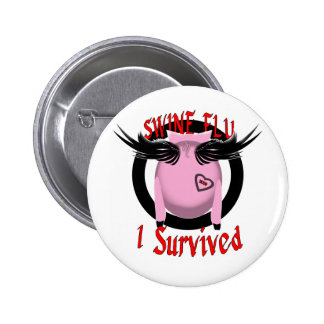 The daily WE'RE ALL GONNA DIE!!!!!!!! update...
Number of Americans being treated for Ebola: 1 (unchanged from yesterday)
Number of Americans who have died from Ebola: 0 (unchanged)
Number of people, other than medical professionals treating Ebola patients, who became infected: 0 (unchanged)
Number of ignorant Governors ignoring science to lock up American citizens: 10 (unchanged)
Number of Africans who may die because healthcare workers don't want to subject themselves to mandatory quarantines: unknown, but probably a lot