Twas the day before Halloween, and The Curmudgeon is fighting the urge to preview some of the candy stocked up for the panhandlers who go door-to-door rather than stand with signs at intersections.
Today in Polling
EPIC/MRA, a really good non-partisan polling outfit, has consistently shown Rick Snyder leading Mark Schauer by larger margins than most other polls. But the
latest from EPIC/MRA
shows a statistical dead heat. In other words, the numbers are shifting in Schauer's favor.
The trend lines are pointing up for Mark Schauer
The poll, conducted for several media outlets, shows a 45-43 Snyder lead which is well within the margin of error. (Snyder has an 8-point lead in last week's EPIC/MRA poll.)
More significantly the undecided voters lean 8%-to-1% in favor of Schauer, with 3% saying they'll vote for third-party candidates. Pollster Bernie Porn says factoring in the "leaners" makes the race a 46-46 tie.
In the other races, Republicans Bill Schuette and Ruth Johnson have leads but neither has support of 50% of voters. Schuette leads Mark Totten for Attorney General 47-35%, Ruth Johnson holds a 41-37% lead over Godfrey Dillard for Secretary of State.
The key to the Schauer surge is the Democratic Party's highly organized get-out-the-vote effort.
"This is going to change the way we practice politics in Michigan forever," chairman Lon Johnson told the
Detroit Free Press
. And the paper reports metro-area clerks are seeing increases in people seeking absentee ballots. In Detroit, the A/V vote in 2014 could be nearly double that of 2010, with City Clerk Janice Winfrey predicting total voter turnout will increase by one-third from 2010.
An informal survey of mid-Michigan clerks in highly Democratic Ingham County by The Curmudgeon also indicated a higher-than-usual turnout for a mid-term election, with A/V ballot applications up significantly.
The Rout Continues
Why is this woman smiling? Really!
Gary Peters now leads "I'm a Mom" Land by 15 points according to
EPIC/MRA
. The woman is so clueless she just dumped another $650,000 of her own (husband's) money into the campaign. Michigan television stations should be pleased; hubby Daniel Hibma not so much.
Land has proven so pathetic a candidate that even the
Detroit News,
a bastion of Republicanism, was forced to endorse Gary Peters yesterday. "
Land came into this race unprepared and never caught up... Still, we could forgive (her) ... if Land were better versed on the issues."
House GOP Candidates: Lots of Lies
Multiple Republican candidates for the state House are running broadcast ads which, according to the House Democratic Campaign Committee, contain out-and-out lies.
One of the broadcast lies has been pulled from Lansing-area radio stations. It's in the most hotly contested race in the state: Eaton County's 71st district, where Republican Tom Barrett lied by charging Rep. Theresa Abed with missing up to one-quarter of the meetings of the House Education Committee. Abed actually had a perfect attendance record. (Barrett's campaign has received substantial support from the Koch-funded Americans for Prosperity to help spread his false claims.)
Similar lies are being used in campaign ads against Representatives Winnie Brinks (D-Grand Rapids) and Collene Lamonte (D-Muskegon).
House Democratic Leader Tim Greimel charges that "House Republicans are apparently so scared of losing this contest of ideas that they are willing to lie to voters in order to sway the election. The people of Michigan have the right to the truth, so that they can decide what's best for our state."
Other Republican low-lights from the campaign:
House Republicans and their candidates have done the following:
The Cost of a Newspaper Endorsement
What's the cost for a newspaper endorsement? It would appear that, in the case of the
Michigan Chronicle
, the price is $5-million. Zenobia Jeffries of
Michigan Citizen
reported a year ago that the
Chronicle
received a $4.1-million advertising contract, plus another $900,000 contact, from Detroit Emergency Manager Kevin Orr back in August of 2013. Since that time the paper has played nice with both Orr and the whole idea of an Emergency Manager.
This week the newspaper, which historically has fought for minority empowerment and mostly endorsed Democrats, issued a tepid call to reelect the man who recruited and appointed Kevin Orr: Rick Snyder.
The ad contract was big enough to allow multi-page ads in the weekly paper for a full year. The second contract goes towards building new office space for the paper's parent company. It isn't the first time the paper has received massive government largesse. It also got a $7.5-million deal from the criminal enterprise that was Kwame Kilpatrick.
The newspaper, which targets an African-American audience, ignored in its editorial the fact that the Snyder Emergency Manager law has resulted in more than half of Michigan's black population living under local dictators in cities where democratic rule has been suspended.
The Comeback State? Try "Bottom Ten"
A stunning new report from Lou Glazer at
Michigan Future
makes the case pretty clearly: calling Michigan the "Comeback State" is mostly political malarkey. Michigan is in the BOTTOM TEN when it comes to per capita income that does not come from the government, 18% below the national average, and last among the Great Lakes states.
There used to be a time when Michigan flourished during good times nationally because of our dominance in automobile manufacturing. Those days, says Glazer, are "long gone."
Michigan doesn't just rank low when it comes to income. We're also near the bottom in adults working, the number of unemployed, wages, proportion of citizens in poverty, proportion of children in poverty, education attainment, K-12 education outcomes and other measures of child well-being.
So when you see Tweets from the Michigan Republican Party with the hashtag #ComebackState, or you a campaign bus tour labeled the "
Comeback State Bus Tour
," think #PartisanBullshit.
New Court Effort to Overturn "Right to Work" Law
Motions filed yesterday by the ACLU
allege that the infamous lame-duck enactment of the "Right to Work (for Less)" law – you know, the one that wasn't on Snyder's agenda – was done in violation of Michigan's Open Meetings law, and thus must be overturned.
Thousands of demonstrators swarmed the Capital to protest
"Right to Work" legislation ... until they were locked out of
the building at the order of GOP leaders
The original lawsuit was filed in 2013 on behalf of two Democratic state representatives and multiple labor unions. Wednesday's motion cites e-mails, text messages and sworn depositions in challenging the enactment.
One of the emails quoted in the motion relates to the stacking of the public gallery of the House to keep protesters out:
The House is having Republican staff report to the House gallery for the day – something to consider for our side wrote Senate GOP Policy Director Peter Langley. Multiple emails and texts from House Republican staffers back up the contention of packing the gallery with partisan shills to keep the public out.
Voter Suppression, Part 17
When everyone votes, Democrats more-often-than-not win. At least, that appears to be the belief of Republican officials in a bunch of states that they managed to takeover during the 2010 electoral massacre.
So they do everything they can to make sure people more likely to vote for Democrats don't (or cannot) vote: restrictive voter ID laws, reducing voting hours, ginning up long lines by reducing the number of polling places, and ... as last resort ... voter purges.
Al Jazeera America
which, in the opinion of The Curmudgeon, is by far the best cable news network, has conducted a wide-ranging investigation into that last method. 27 states are using some thinly veiled race-based systems to strip hundreds-of-thousands of people of their right to vote.
They use a database from "Interstate Crosscheck" which matches names on registration lists in multiple states. The claim is that the system has come up with 7-million people who have voted in multiple states. That includes one out of every seven African-American voters in the 27 states.
The problem is that the error rate for "matches" is high. If you have a common name, you can be tagged just because someone else has the same name.
(The Curmudgeon has a unique name - Walter Sorg - yet a database check several years ago found two other Walter Sorgs in Ohio and Maryland. The latter was my dad ... and I still get political mail intended for him.)
After lots of trying, three of the states finally gave the network their lists of "suspect" voters.
It is no surprise that Al Jazeera America discovered that a lot of the lists focused on people with surnames like Jackson, Garcia, Patel and Kim: names common among minorities that vote overwhelmingly for Democrats.
Names are only supposed to be flagged if there is an exact match of full name (first, middle initial, last), dates of birth, and the last four digits of the Social Security. But what AJA found was
the actual lists show that not only are middle names commonly mismatched and suffix discrepancies ignored, even birthdates don't seem to have been taken into account. Moreover, Crosscheck deliberately ignores Social Security mismatches, in the few instances when the numbers are even collected. The Crosscheck instructions for county election officers state, "Social Security numbers are included for verification; the numbers might or might not match."
This, friends, is about rigging elections.
Thankfully, Michigan does not participate in this election-rigging scheme. Yet.
Today in Ebola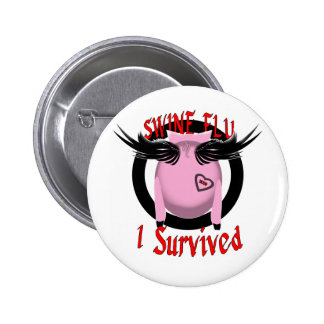 The daily update on how the Obama administration has put us all at risk with the incredibly incompetent handling of the ebola threat. As any viewer of cable news can tell you, WE'RE ALL GONNA DIE!!!!!!!!
Number of Americans being treated for Ebola: 1 (unchanged from yesterday)
Number of Americans who have died from Ebola: 0 (unchanged)
Number of people, other than medical professionals treating Ebola patients, who became infected: 0 (unchanged)
Number of Governors ignoring science to lock up American citizens: too many (unchanged)
Clearly the CDC, NIH and Obama White House continue to mangle the government's response to this health menace.