The Curmudgeon spent the weekend blowing leaves off the deck, and blowing fundraising emails out of his computer. Both processes will probably continue for a couple more weeks ...
Here's What's Catching Our Eye To Start the Week...
Scott Woosley
, while head of the state's program designed to help lower-income families become homeowners, liked to live large. Within a day of the revelation that he had the lavish expense account of a Fortune 100 CEO, Woolsey was shown the door by the up-until-then compliant Snyder administration.
But there's more than just stretch limos, business-class airfare to Asia and gourmet dinners. Woolsey was also administering a HUD-funded contract which paid money to a company owned by ... Woosley. When Michigan Democrats revealed the obvious (and likely illegal) conflict of interest, the Snyder folks dismissed it as a lot of political posturing.
But the folks at HUD aren't amused. And the Inspector General of HUD is taking a long, hard look.
Mark Schauer quickly responded, stating
"This federal investigation underscores the pattern of mismanagement we've seen in the Snyder administration,"
said Schauer.
"Ultimately, the decision to put Scott Woosley in charge of managing a federal grant that he stood to profit from rests with Rick Snyder himself. It's time for Snyder to answer serious questions about any potential misuse of federal taxpayer dollars by his administration officials. The people of Michigan deserve a full and accurate accounting of Woosley's business activities before, during and after his tenure at MSHDA.
"After four years on the job, it's clear Rick Snyder puts his family and friends ahead of Michigan taxpayers. As governor, I'll crack down on wasteful spending, including on contracts like George Snyder's $41 million furniture contract, and invest those dollars on priorities like schools and roads."
Breaking: Another Snyder Scandal
Michigan Democratic Party chair Lon Johnson has released another bombshell, alleging "pay to play" by the Snyder administration.
One day after a state contractor hosted a "lavish" fundraiser which raised more than $73,000, the Governor increased his host's no-bid state contract by nearly $400,000.
Here is the MDP's news release with
details of the apparent mutual back-scratching:
On June 9, 2014, the owners of J&B Medical Supply

hosted a fundraiser for Rick Snyder

in Bloomfield Hills. The lavish event, attended by about 150 contributors, featured crystal stemware, professional lighting design and custom-made Rick for Michigan candy and water bottles. The family posted a video from the fundraiser, which can be viewed

here

.
One day after the fundraiser, Governor Snyder increased J&B Medical Supply's contract with the Department of Community Health (DCH) by $390,598. J&B Medical supplies diapers and other incontinence products to DCH. Meeting minutes from the Michigan State Administrative Board

show that

representatives of Governor Snyder and Lieutenant Governor Calley approved the deal, with no explanation given for the massive increase.
The governor's actions are in apparent violation of provisions of the Michigan Management and Budget Act, passed in 2005, which require competitive bidding on state contracts. The ban on no-bid state contracts saved the state's taxpayers $156 million the first two years it was in place.
"These documents again raise questions regarding whether 'pay to play' is standard operating procedure in Rick Snyder's administration," said Lon Johnson, Michigan Democratic Party Chair.
"The governor needs to come clean and explain why he gave special favors to his campaign donors one day after they hosted a glitzy fundraiser for him. The people of Michigan deserve answers from Governor Snyder."
J&B Medical Supply Company's initial contract was awarded through a competitive bid process in 2008 during the administration of Gov. Granholm, ultimately expiring in July 2013. Instead of putting the supply contract out for bid, the Snyder administration twice granted the company two no-bid contracts and each time increased the contract's value.
Revelations involving the medical supply vendor's fundraising for the governor follow earlier disclosures that the Michigan Economic Development Corporation granted a $730,000 no-bid contract benefitting a furniture company owned by the governor's cousin, George Snyder. That same company saw its $19 million furniture contract with the state protected by top Snyder aide Richard Baird and other officials from budget cuts proposed by the state Senate. The furniture contract benefiting Snyder's cousin was subsequently increased to $41 million by the Snyder administration. More than $50,000 was contributed to Rick Snyder's campaign by employees and family members of the two firms involved in the state furniture contract, DBI Interiors Inc. and Haworth Inc. Baird also played a key role directing the governor's $1.6 million dark money operations within the NERD fund. Snyder has refused to disclose which corporations donated to the NERD fund or if any of them are vendors with state contracts.
"There is a pattern and practice by the Snyder administration of abusing the public trust," said Johnson. "Time and again we have seen Rick Snyder undermine the integrity of our state government in order to benefit his political friends, his family and himself. The fact that a day after a state vendor holds a fundraiser for the governor they get a huge no-bid contract increase from the governor is blatantly outrageous and reflects a complete lack of integrity within the Snyder administration."
"George Constanza": Paul Clements for Congress Effort
It's not an "ad about nothing" ... it's about getting the big money out of politics, sponsored by MayDay PAC which is backing a handful of candidates who are committed to changing our Congress-to-the-highest-bidder system.
Paul Clements is running to upset Fred Upton, the Whirlpool heir whose campaign finance list defines "big-bucks backers". And he's called out by actor Jason Alexander in this
TV ad
.
You can do your part to fight "big-bucks politics" and help the Paul Clements campaign by clicking
here
.
Want to Cut the Deficit? Raise the Wage!
A
new study
from the Economic Policy Institute demonstrates that raising the minimum wage to $10.10/hour would reduce spending on federal income support programs by $7.6-billion or more per year. Safety-net programs would save 24¢ for every additional $1 in wages paid to workers affected by a higher minimum wage. That's a four-to-one return on investment.
It is a fact of economics that the minimum wage has dropped in buying power over the last 50 years. To equal the buying power of the
1968 minimum wage
of $1.60/hour, workers would have to be paid $10.74 today. The actual federal minimum wage of $7.25 has buying power one-third lower than in 1968.
Wisconsin's Burke Reprises an Engler-Era TV Ad That Worked
A little semi-ancient Michigan history: one of the most effective ads in John Engler's upset victory over Jim Blanchard back in 1990 ridiculed a Blanchard tax cut for property taxes. Republicans defined the proposal as amounting to
5¢ a day savings
for the average taxpayer ... and Big John made sure taxpayers knew it.
It worked.
Mary Burke, who is on the verge of shoving right-wing role model Scott Walker out of office, has taken the same tack in ridiculing one of Walker's key campaign themes: he cut taxes. The resulting
TV ad
is pretty powerful.
Why I Despise the 2014 Version of the GOP
One word: hypocrites. Another word: unpatriotic.
The national GOP agenda is focused on one principle: we hate Obama and will try to demean him with personal insults about his recreation, his work ethic and his wife's dresses; question his birthplace, patriotism and even his workout routine.
Their agenda is undermine him whenever we can, immediately criticizing his foreign policy decisions and praise our enemies–something they called "treason" when their guy was President.
They will attack his policies even when they are things they once supported. We saw it on healthcare, when the President's call for requiring everyone to have healthcare coverage mirrored a bill introduced by Newt Gingrich and authored by the conservative Heritage Foundation (and later enacted in Massachusetts by their 2012 candidate for President). We see it when they slash the Earned Income Credit, a program created by St. Ronnie of Hollywood. We see it when they threaten to hold the federal debt limit hostage after automatically raising it for Reagan and both Bushes.
This is the party led by people who met the night of the President Obama's first inauguration – a day of national celebration – to discuss how they were going to do everything to subvert his national mandate, and then complain when things weren't going as well as the President had promised. They decided to break the government, and then blame dysfunctional government on the President.
Now we have these hypocrites demanding the President appoint an "Ebola Czar", which the President has done.
Rachel Maddow did an outstanding job of reminding us how these same asshats spent most of 2009 whining about "czars" and implying it marked a move towards Russian-style czarism.
CLICK ON THIS LINK FOR THE VIDEO - FOR SOME REASON THE MSNBC VIDEO WON'T IMBED IN THIS SITE. GO FIGURE!
Not All Republicans Are Bat-Shit Crazy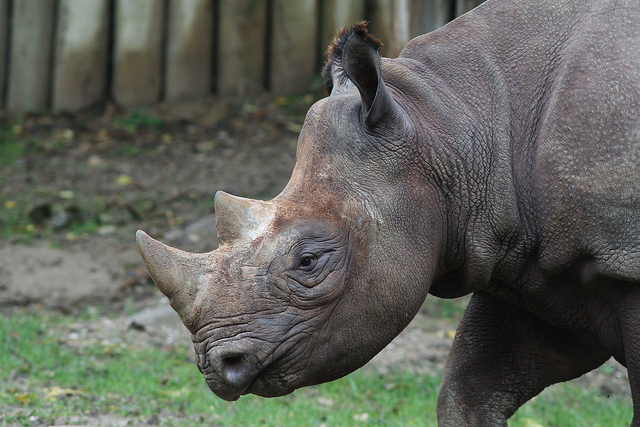 For today's Republicans, no epithet is more damning
than being called a "RINO"
Kalamazoo County GOP chair David Worthams is a person with whom I disagree with on policy regularly. And he is the kind of person who needs to be a role-model for modern Republicans. He is a throwback to the days when Republicans and Democrats actually communicated with one-another, actually collaborated on legislation, and actually got things done.
He reminds me, in tone, of my father who was a Nixon-administration appointee, and friend of both Donald Rumsfeld and Ronald Reagan. We could discuss politics and disagree. More significantly, we could find areas of agreement.
In today's political climate, Worthams is on the outside looking in. And that's too bad.
Read his
essay from Bridge
. It shows beyond question that at least a few Republicans worthy of the legacies of Abraham Lincoln, Teddy Roosevelt and Gerry Ford.