As The Curmudgeon wanders aimlessly through midweek, he finds time to peruse the internet for the latest and greatest on politics and policy.
FY2014 Deficit the Lowest Since 2008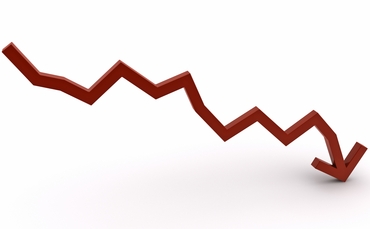 Another Republican talking point bites the dust.
The
Congressional Budget Office
reports the deficit for the fiscal year that ended September 30 is $486-billion, the lowest since FY2008. It is the fifth consecutive year that the deficit, as a percentage of GDP, has declined. The deficit represents 2.8% of GDP
So much for "big-spending" by Barack Obama.
The deficit for FY2014 is
71% lower
than the deficit in 2009 under "conservative" George W. Bush ($1.4 trillion, or 9.8% of GDP).
Terri Lynn Land's New Strategy: 140 Characters Per Issue
The TLL Billboard Blitz: Policy By Soundbite
She's proven inept at media interviews, is afraid to debate her opponent, and even runs campaign ads where she just sips coffee. So "Silent Terri" has come up with the perfect strategy for a candidate who has nothing to say: keep all policy statements Tweetable.
Land now has 85 billboards posted around the state, rotating three messages attacking Gary Peters for everything from the Detroit water shutoff to Michigan's horrible football team with one message on how keen it would be to have a Mother-of-Two to join the Senate.
She is supplementing this torrent of Relentless Positive Action with a seemingly endless torrent of Twitter posts. In one 20-minute stretch @TerriLynnLand posted 27 Tweets, demonstrating that when elected she will do a great job writing new laws of no more than 140 characters.
What is really laughable is her "Putting Michigan First" platform, the subject of one of the billboards, which consists of four platitudes with no substance behind the bumper-sticker mantras.
And it you really want some giggles
go to TLL's campaign website and read
this
: the campaign's release on how her incoherent one-hour appearance on Michigan Public Radio was a slam-dunk success. Apparently campaign spokesperson Heather Swift didn't have time to actually listen to the broadcast. Helpfully for all of us, there's a link in the news release (and
here
) so we can relive the moment by listening to the full hour.
It bears a striking resemblance to that interview between Half-Governor Sarah Palin and
ABC's Charlie Gibson
. Yes, that bad.
Just What Michigan Needs: Less Renewable Energy, More Coal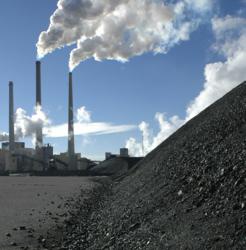 Three legislative troglodytes have introduced legislation to turn back the clock for renewable energy in Michigan. Soon-to-be-legislative-has-been Tom McMillan (R-18th Century) the trio wants to repeal Michigan's minimal 10% Renewable Profile Standard. All of Michigan's utilities are on track to achieve that goal by the end of 2015.
While chances for the bill are slim, The Curmudgeon is worried about the potential for all sorts of legislative mischief during the post-election "lame duck" session and will be watching to see what damage the tea party dominated Legislature inflicts on Michigan.
Wal*Mart Screws Its Workers ... Again
In the latest example of why The Curmudgeon never, ever spends money at Wal*Mart or Sam's Club. The company, which had profits of around $17-BILLION in 2013, is stripping healthcare coverage from 30,000 part-time, low-paid employees ... and raising premiums for full-time employees.
The last Forbes list of the richest people in the world estimated the combined wealth of Sam Walton's four kids at $145-billion.
More Campaign Ad Fiction
Some updates from the sordid world of campaign advertising:
The Michigan Truth Squad has issued a "FOUL" for a radio ad in support of Republican Justices Brian Zahra and David Viviano. The ad panders by creating the myth that the Supreme Court fights crime, even claiming the two "made it illegal for sexual predators to use computers to help them commit sexual abuse." They didn't make it illegal. That's something done by the Legislature.
The ad also claims "they are not influenced by special interests." This statement comes in an ad paid for by a special interest group, the Michigan Chamber of Commerce. And the two judges have received major financial support from businesses and large law firms.
The Truth Squad also issued a "FLAGRANT FOUL" to the Michigan Republican Party for a campaign mailer which included the bedside phone-number of a candidate's bedridden 91-year-old mother, an ad The Curmudgeon condemned last week.
And former Michigan Senate Obstructionist-in-Chief Mike Bishop has a TV ad that makes one of the most outrageous claims ever: he charges Democrat Eric Schertzing with "lobbying for a tax increase." The facts: Schertzing sent a letter-to-the-editor supporting a school millage. Given Bishops greasy history in state government, it's no surprise he is basically lying about his opponent.
Kalamazoo County Treasurer Should Be Recalled
It's one thing to be diligent in collecting property taxes owed by homeowners. If people shirk their responsibility to pay, the burden for providing local government services falls on the rest of us.
But Kalamazoo County Treasurer Mary Balkema has decided that a paperwork snafu which appears to be her fault is enough to seize the home of a woman over one missed tax payment - a payment the homeowner said she didn't know was due.
In 2008 Deborah Calley was in a traffic accident which resulted in brain injury. Told the recovery could take years, she bought a home in 2011 that was within walking distance of the things she needed for her day-to-day life. She paid cash for the home.
Deborah Calley bought her home in 2011 for $164,000.
Kalamazoo County plans to seize it over a $2,000 tax bill.
When she paid her 2012 taxes, she wasn't told she still owned for 2011. According to
Fox17 TV
, Calley conceded confusion and memory issues may have caused her to forget to make the payment.
State law requires that the Treasurer provide written notice about past-due taxes. Calley never received any notices. Nine letters were sent to banks, none of which have an affiliation with Calley (remember, she paid cash for the house and didn't have a mortgage). The other letter was returned to sender unopened.
Calley is ready to write a check today for the $2,000 she owes. The Treasurer says it is too late, and a
county judge agrees
. The county plans to seize the home, sell it at auction, and keep ALL the money. The home is worth around $160,000 and the overdue tax bill is $2,000.
If you are outraged by this ridiculous government overreach, let Treasurer Mary Balkema know about it:
Treasurer@KalCounty.com
(269) 384-8124
Oh, did I mention that Mary Balkema is a Republican?