This thread is updated throughout the day as more and more goodies enter the Tubes of the Internets. Keep coming back for more!
MICHIGAN DEMS LAUNCH STATEWIDE ONLINE A/V APPLICATION PROCESS
A key part of party chair Lon Johnson's victory strategy is getting out the vote. That isn't unusual, but the technology and organization Johnson is putting into the effort is unprecedented.
MDP Chair Lon Johnson, DNC Chair Debbie Wasserman Schultz
and Secretary of State nominee Godfrey Dillard (Photo from MDP)
The reality is that Democratic candidates were crushed in 2010 because Michigan Democrats didn't vote. The non-voters essentially turned our state over to the tea party extremists who love things like rape insurance, poverty-level pay for workers and crappy roads.
The chant at the state Democratic Convention last month was simple: "If Democrats vote, we win."
To that end, Democrats will encourage reluctant voters to go
here
- but only on a smartphone or tablet, because the process requires a signature.
You can vote via absentee ballot for the following reasons:
You expect to be absent from your community on election day (and, believe me, nobody checks to see if you accidentally end up in town anyway)
You are 60-years or older
You are physically unable to attend the polls without assistance
You are an appointed precinct worker in a precinct other than your own
You cannot attend the polls for religious reasons
You are locked up in jail awaiting arraignment or trial
Absentee ballots allow you to sit down and quietly consider your decisions. You can look up information on ballot proposals if you need more information, or do some last-minute checking on those candidates you've never heard of.
HOW MUCH CREDIT (OR BLAME) DOES GOV. SNYDER DESERVE?
The reality of economic development, says respected MSU economist Dr. Charles Ballard, is that state policy has very little impact when it comes to jobs: "
...the ebb and flow of the macro-economy is largely due to things over which...any governor...has little control.
""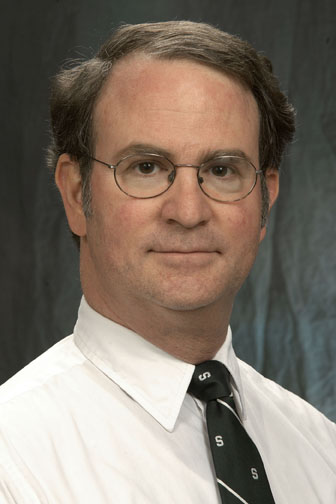 So when John Engler gets blamed for the start of Michigan's Great Recession in 2000, or Jennifer Granholm is tagged for pushing Michigan's economy into the dumper, it's mostly a load of hooey.
Ballard on the Granholm record:
"
Michigan manufacturing was flat during the first five years of her administration, and then it collapsed in the Great Recession of 2008-09. But the Great Recession wasn't caused by policies enacted in Michigan. It was made on Wall Street and in Washington, not in Lansing.
"
So take the claims of "the Michigan Comeback" from Snyder with more than a grain of salt. Whatever progress Michigan has made in the last four years is due to factors over which he had no control. As Ballard points out, the Michigan recovery began a year before Snyder was elected...during the Granholm administration.
LAND PANS EPA WATER RULE; DEMS QUESTION HER TRUCKS
The political clown car that is the Silent Terri campaign scores two hits:
* She's apparently not a big fan of wetlands or the EPA, claiming (falsely) that the EPA wants to take control of every puddle in Michigan. It's more of the usual right-wing-everything-is-a-conspiracy crap that you hear regularly from Glenn Beck and the airheads on Fox and Friends. The EPA labels her claims "myths."
* Meanwhile, the Democratic Party has filed a very serious campaign finance complaint noting that Land's brother-in-law, who conveniently is a partner in the family piggy bank (Land & Co.), has leased two trucks the campaign at below-market rates. That constitutes an illegal corporate campaign contribution (which admittedly is consistent with Land's campaign finance history).
DEMOCRATIC GOVERNORS AD SLAMS SNYDER ON EDUCATION
Governor Snyder claims in his latest TV ad that he's "increased education funding by $1-billion."
Teachers and school boards across Michigan would call that bullshit. (If education spending were really up by $1-billion, would dozens of school districts be facing financial collapse?)
Now the DGA is focusing on what has really happened in Michigan classrooms.
SNYDER AIDE BAIRD THREATENS TO SUE MICHIGAN AFL-CIO HEAD OVER NEWSPAPER COLUMN
Snyder's in-house hit man, who only recently paid his property taxes at his country club home outside Lansing, apparently thinks he can bully Karla Swift as well as Gretchen Whitmer.
Photo - Fox-2 Detroit
Baird has laid the blame for his property tax snafu on some poor clerk in Bath Township, with the one-time accounting chief saying he overlooked the claim of his home as his primary residence (gives you a lot of faith in the competency of the world's largest accounting firm).
Baird also doesn't understand libel/slander caselaw. For a public figure, you have to prove 1) damages, 2) the claim is false, 3) the person making the statement knew it was false, and 4) made the statement with malice. Good luck with that, buddy!
And Baird, who helped push through Snyder's pension tax on retirees, still hasn't said whether he's paying the pension tax himself or claiming Illinois residency because that state doesn't tax retirement income. (Baird claims Michigan residency for voting purposes.)