Wow! Governor Snyder, the accountant who promises good things for all us eventually, gets a ringing endorsement from ... wait for it ... the head of the Michigan Economic Development Corporation.
It's a column in the online
Bridge
ezine published by
The Center for Michigan
.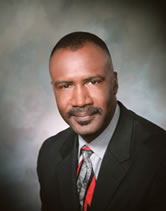 Rick Snyder is a swell Governor,
according to one of his employees
Michael Finney was hired to run MEDC by the 20-member Executive Committee. All of the members of the Executive Committee are appointed by Rick Snyder. So Finney basically owes his job to the man he praises. Previously he worked for Snyder as head of Ann Arbor "SPARK".
The Center for Michigan ran his
"I love my boss" bromance
declaration as a response to MSU Economist Dr. Charles Ballard, whose earlier
Bridge column
basically said Michigan's economic recovery has little or nothing to do with Snyder's policies.
Finney actually demonstrates the truth of Ballard's assessment. While pointing to "business climate" and "business tax" surveys that are favorable to his case, he does not cite one single job that has been created in Michigan as a result of Snyder's anti-labor, cut-business-taxes, screw-seniors-and-the-middle-class policies. Not one.
The headline, though, is correct: it does make a difference who is Governor. But this Governor, try as he might to take credit, hasn't been the difference-maker for Michigan's economy.
F
inney also echoes Snyder's promise that someday, somehow we'll actually feel like the economy is improving, concluding his tribute with the words "

there's more proof on the way." Since there's no proof offered in the column, he should have said "someday we'll have proof."